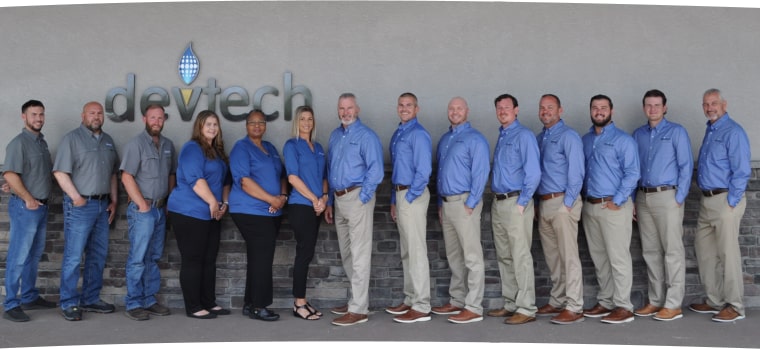 ABOUT DEVTECH
Devtech Sales, Inc. was founded 1/1/11 by Charles Devlin. The Devtech Team is made up of devoted industry professionals with decades of experience. As our product lines signify, Devtech is focused on the natural gas, propane gas, power and industrial markets. We provide a variety of engineered measurement and control products in these industries such as gas meters, valves, odorizers, filters, instruments, flow correctors and computers, gauges, prefabricated meter & regulator sets & stations/skids, and automatic meter reading systems. Our customers can be assured of one important fact, Devtech stands behind every product we sell.
Devtech's President and Owner Charles Devlin has been in the industry for over thirty years having served as co-owner and President of a rep. company from 1992-2010. We are proud members of the Florida Natural Gas Association and Florida Energy Pipeline Association, Southern Gas Association, and the American Public Gas Association. Lastly and most importantly we are respectful and proud of our heritage, and we are committed to representing both our principals and customers in a professional, Christian manner.


"Proven Technologies, Proven Team"